Hallie Ephron
Hallie Ephron made a splash writing psychological suspense with Never Tell a Lie published by HarperCollins in 2009. In a starred review, Publishers Weekly called it "stunning" and a "deliciously creepy tale of obsession." USA Today: "You can imagine Hitchcock curling up with this one." It has been translated into 7 languages and was nominated for multiple awards, including the Mary Higgins Clark Award. It was adapted for film as And Baby Will Fall for the Lifetime Movie Network.
Hallie's new book, There Was an Old Woman, comes out April 2, 2013. Set in the Bronx, it's a story of trust and betrayal, deception and madness. In it, a young woman and a very old woman connect across generations in spite of, or perhaps because, they are not related.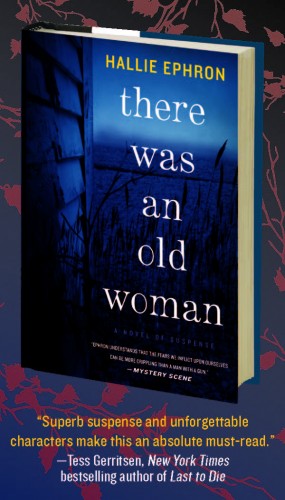 Hallie Ephron  grew up in Hollywood in a family of writers. Her parents were screenwriters Henry and Phoebe Ephron who wrote such classics as "Desk Set" and "Carousel." Hallie grew up in a house filled with books, the third of four sisters (Nora, Delia, Hallie, and Amy) all competing to be heard.
Visit Hallie's website at www.hallieephron.com .